Proudly Yorkshire
Joseph Turner was born in Yorkshire over 20 years ago, from a desire to create a menswear shop that could be trusted to provide premium quality clothing in easy, wearable styles. Our collections and designs are influenced by our strong connection to the Yorkshire landscape and lifestyle.
The Finest Fabrics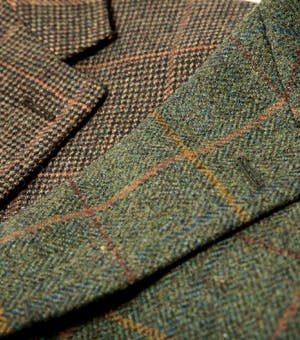 We choose the finest classic fabrics – Scottish and Yorkshire woven tweed for our men's tweed jackets, Oxford broad cloth for our range of men's button down shirts and locally supplied wool for our men's flannel and Cavalry twill trousers. Our fabrics are sourced, where possible, from local mills and spinners to deliver a range that is of the highest quality. Our worsted wool is woven in family-owned mills in the heart of Yorkshire and our corduroy is supplied by Brisbane Moss of Lancashire. Our men's shoes and socks are bought from family run firms in Northamptonshire and Leicestershire.
Uncompromising Quality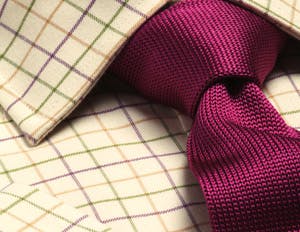 Of course, in order to ensure we use the best fabrics for our clothes, we do also travel a little further afield. For example, our casual cotton jersey wear comes from Portugal, experts in their field who have been making cotton jersey fabrics for generations; our pure silk ties are made in China (after all they do know a thing or two about silk); we source some of our fine pure cotton products from India, who are world leaders in cotton production and weaving.
Inspired by Tradition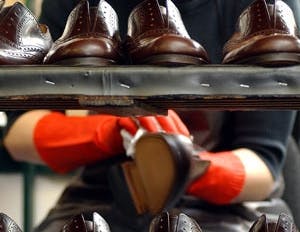 We believe that there is great comfort in tradition; the sense that some things are as they always have been. Whether it's the working button cuffs on our jackets and blazers or gussets in our formal shirts we don't cut corners when it comes to making our garments. It gives you a sense of things being tried and tested and being done correctly, and with the uncompromising quality of our garments we are able to deliver a range that is timeless yet current.