Tattersall Check Shirts: The Epitome of Country Style
There's quintessentially English, then there's quintessentially Yorkshire. Tattersall shirts are the perfect attire to ensure comfort and style when relaxing in the country. Whatever you are up to, you can rest assured that donning a country shirt will give you a certain edge when it comes to style.
The Tattersall country shirt has a history that dates back over 200 years and refers to a specific check pattern created by combining a horizontal stripe with thin, even vertical stripes. The check owes its name to Tattersall's horse market, which was opened in 1776 by Richard Tattersall and sold horse blankets with this bright checked design. It wasn't long after this that the distinctive check became a popular choice for men's shirts and favourite of the British country set.

At Joseph Turner, our Tattersall shirts combine this classic country design with beautifully tailored shirts made from pure brushed cotton. Featuring a two-piece collar (interlined and constructed using a dozen separate parts), a split back yoke for a smooth fit across the shoulders and traditional gussets and lock stitched buttons, the composition of just one of our country shirts requires meticulous and painstaking attention to detail.

These classic men's country shirts have become an everyday favourite, the perfect shirt to dress up with a woven silk tie or dress down paired with our needlecord jeans. The history of the pattern usually lends itself to a more casual weekend style when teamed with other country-inspired fabrics such as moleskin. Remember not to go overboard on the patterns. If you are wearing a Tattersall shirt team it with something plain in a neutral colour. Too many patterns look busy and cluttered and will ruin the subtle effect of the classy yet casual Tattersall style.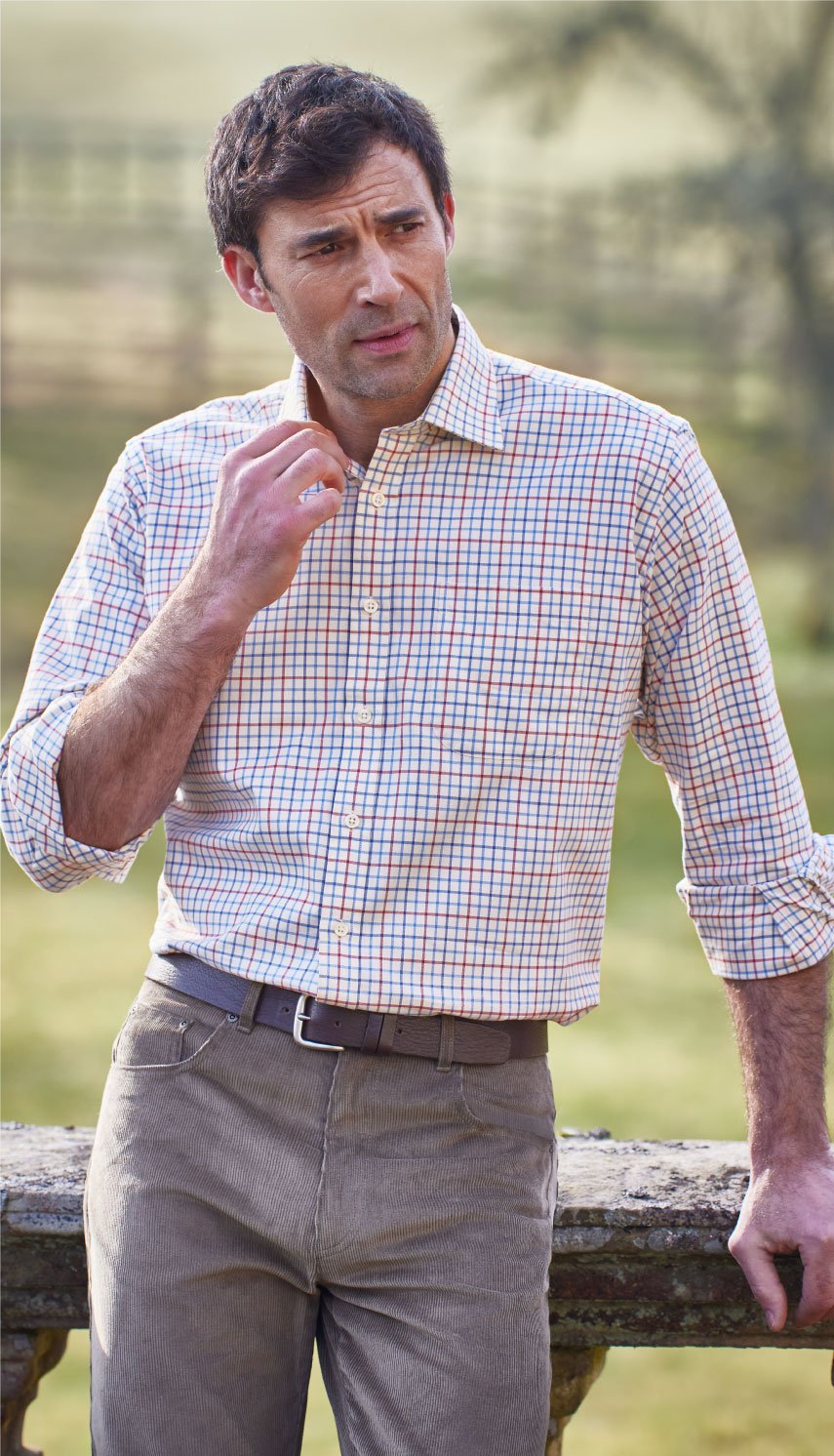 However you choose to wear them, Tattersall check shirts are a must for every man's wardrobe. Discover our collection of men's Tattersall country shirts today.